Online Feng Shui Consultant Training
Hello, my name is Moni and I can help you Become a Feng Shui Consultant.
Even if you are confused about Feng Shui.
Even if you don't have the money to pay for a training.
Even if you aren't sure you have the talent.
With my combined professional knowledge of architecture and Feng Shui, I can guide you through a step by step journey where you will improve the Feng Shui of your home as you prepare to Become a Feng Shui Consultant.
It takes no money to get started, just the desire to learn and the willingness to do what you need to do, so you can get where you want to get.
If you are willing, I am going to take you through a path to Become a Feng Shui Consultant in 9 Steps. Check out the 9 Steps to Become a Feng Shui Consultant below:
Online Feng Shui Consultant Training
9 Steps to Become a Feng Shui Consultant:

Help people realize their full potential and have a happy life: Become a Feng Shui Consultant for Homes
Have you ever dreamed of having a profession that allows you to make a difference in people's lives? An occupation that is so fulfilling and satisfying that it doesn't even feel like work? If this is you, keep reading.
Feng Shui is the ancient Chinese art of placement, that teaches you "what to put where" so you can feel more relaxed, be more productive, and get along with others better. In other words, Feng Shui shows you how to produce environments where you can be happy, healthy, prosperous and free! As a Feng Shui Consultant for Homes, you don't just learn how to do this for yourself and your family, but you learn how to assist your clients in creating the lives of their dreams.
Improve your career, love, health, wealth, travel, spiritual life, fun, knowledge, and reputation, by creating spaces where you can thrive in all areas of life and realize your full potential as you take this course. Then, start your own Feng Shui Consultant business so you can help others do the same.
Learn Feng Shui with Clarity
Feng Shui is a great tool, however, many people who try to study Feng Shui on their own, find that the more they study, the more confused they get!
If you, like most people, have found yourself in a state of confusion when studying Feng Shui, you are not alone.
Many people find that the more they study Feng Shui on their own — and some even after taking a class — they feel more confused.
Fortunately, you have found the number one school for user-friendly Feng Shui, which can help you gain more clarity about it .
Say goodbye to the Feng Shui confusion!
A Unique Approach to Feng Shui
The Nine Steps to Feng Shui® System makes it easy to learn and apply Feng Shui. With this system you can practice Feng Shui by-the-numbers, in a hierarchical and synergistic order, by which every task you perform to improve the energy of your home has a lasting effect and contributes to the ease of any future tasks.
The Nine Steps to Feng Shui® System stays true to the original wisdom underlying Feng Shui, as one of the 5 branches of Traditional Chinese Medicine (the other 4 are Acupuncture, Herbalism, Qi-Gong, and Massage).
The Nine Steps to Feng Shui® System is based on 9 principles of ancient Chinese wisdom, each of which inspires a step in the system, small actions that have as a purpose making shifts in the way a person approaches life.
The system considers the Traditional Chinese Medicine notion that people are the connectors of Heaven and Earth. Heaven represents Thoughts; Humankind represents Emotions; and Earth represents Physical Actions. Every step addresses the mental, emotional, and physical aspects of change.
Nine Steps to Feng Shui®

This online course gave me a mature, integrated & actual knowledge on Feng Shui. I have been able to ask questions on the topics of the course applied to my home, and always received complete video online answers!! This is one of the fabulous benefits we have!!
I have applied the necessary suggestions & cures on my own home and everyone who visits me always say: "Wow, what a nice place, so welcoming, I feel SO well here!!!"
If I have made my own place a harmonious, peaceful, beautiful place to live in.
Maria Feliza Gonzalez
Adamantine Therapist
Feng Shui
Quito, Ecuador

Click on the image below or on
this link
to go to the free course and enroll.
Step 2: End the Feng Shui Confusion!
Once you have completed the course I Want to Become a Feng Shui Consultant, you need to End the Feng Shui Confusion!
Take this free course to learn the most basic concepts about Feng Shui, so that you are never again confused by it.
What is Feng Shui?
What does "Feng Shui" mean?
What does Feng Shui do?
A brief history of Feng Shui.
Feng Shui and Chinese Medicine.
Branches of Feng Shui.
Schools of Feng Shui.
The Nine Life Areas.
The Bagua Map.
If you are not ready to sign up for the full Nine Steps to Feng Shui® Consultant Training, you can enroll in this part of the the training for $49. (If later on you decide to enroll in the full course, I will give you a $49 discount coupon.)
http://feng-shui-for-us.teachable.com/p/kick-the-feng-shui-confusion-to-the-curb
 Step 3: Take the Course The Nine Steps to Feng Shui® Applied to Homes and Feng Shui Your Home as you learn.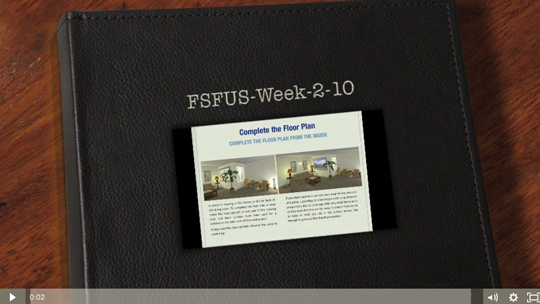 Learn the Nine Steps to Feng Shui as you apply them to your home.
The online video course is designed to be taken in 12 weeks, devoting 1 hour per week to watch and study, but you do it faster or take longer.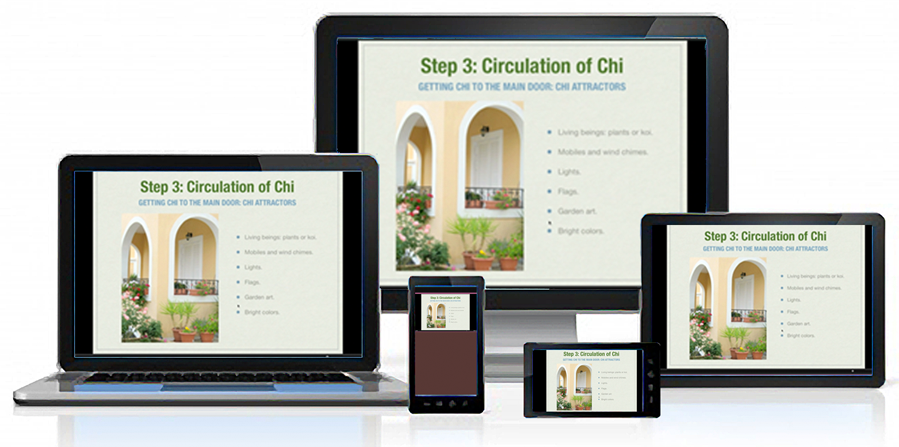 This is a 12 week online course where you will learn the Nine Steps to Feng Shui® and how to apply them to the Feng Shui of Your Home.
This course will reveal the secrets of Feng Shui to you in a format that is very easy to follow and understand.
Every Feng Shui topic is addressed individually in its own video, so that you can always find easily what you are looking for, and review individual Feng Shui issues as you need to.
The videos stream from the training website so there is no need to download anything. All videos are computer and mobile friendly, so you can study wherever you have a device and an internet connection.
You can post questions under each video, or you can post your questions in the Facebook group that you will be required to join if you want to Become a Feng Shui Consultant.
This course never expires, so you can take it as any times as you want, and you can go back to it whenever you need to.
You get two text books:
Feng Shui Your Own Home
Feng Shui Your Own Yard
Feng Shui Your Own Home at the same time as you study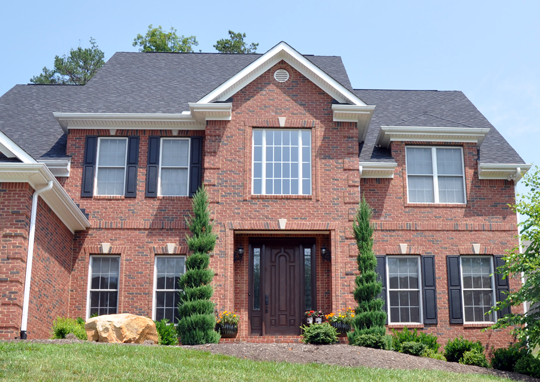 Before you start practicing the Nine Steps to Feng Shui® System with clients, I want you to experience the power of Feng Shui first hand. For this reason, you will work on the Feng Shui of your home at the same time as you take the course.
In addition to helping you improve the energy of your home to create an environment where it becomes easier to be healthy, happy and successful, this part of the training will help you remove any blocks you may have regarding realizing your dream of Becoming a Feng Shui Consultant.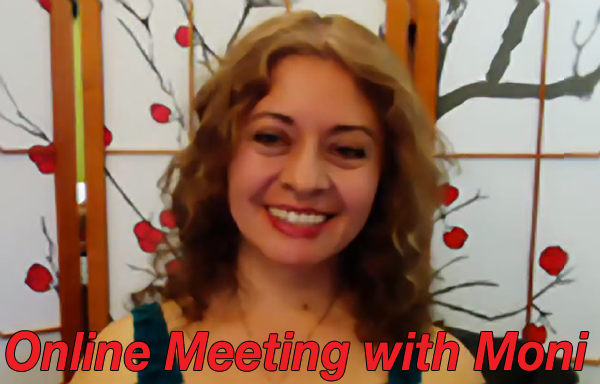 Step 4: Study Case Histories
Learn how the Nine Steps to Feng Shui® System can be applied to different kinds of homes.
This course on case histories will give you the confidence to Feng Shui any type of home for your clients.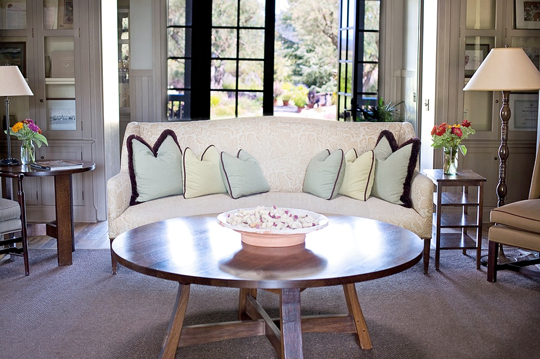 This course provides you with case histories that show several different ways to approach Feng Shui consultations and working with clients.
This portion of your training will help you bridge the gap between the theory and the actual practice of Feng Shui.
Case histories include examples on how to work with difficult homes, such as:
row houses,
condos,
single width mobile homes, and
high end homes with extremely irregular floor plans.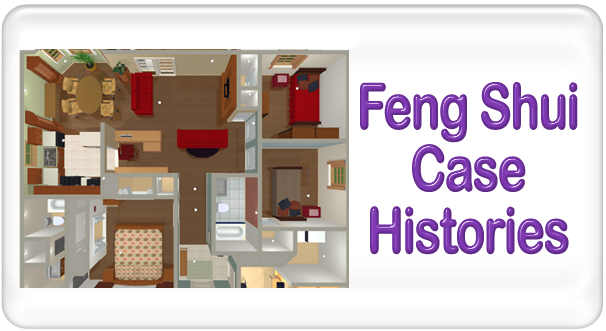 Step 5: Read the Nine Steps to Feng Shui Practitioners Manual
Learn the basics of serving your Feng Shui clients with this online manual.
This online manual will teach you how to interact with clients, including:
Choosing a business name.
Setting up your voice mail.
How to respond to calls.
How to break the ice when you go into a home.
How to explain every step of the Feng Shui process in words your clients can understand.
How to do follow ups.
And many more tips on dealing with clients.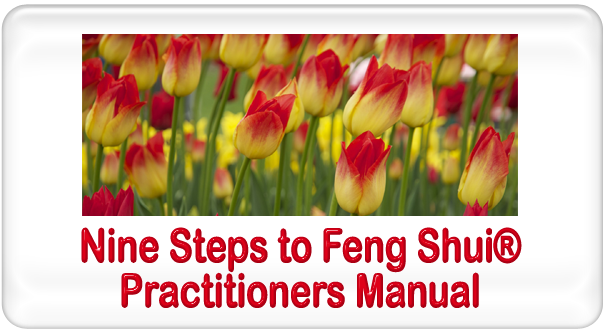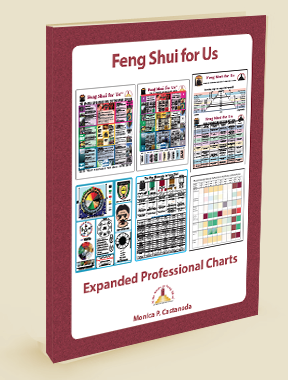 Step 6: Prepare Your Soul to Work with Clients

When you go into clients homes, you need to be able to establish healthy energetic boundaries with them, so that you are not affected by their issues. You also need to be able to set aside your own issues while you work on clients homes. Angelic Feng Shui Training was created to help you keep your balance as you serve your Feng Shui clients, and also to help you clear spaces from less than love energies and frequencies.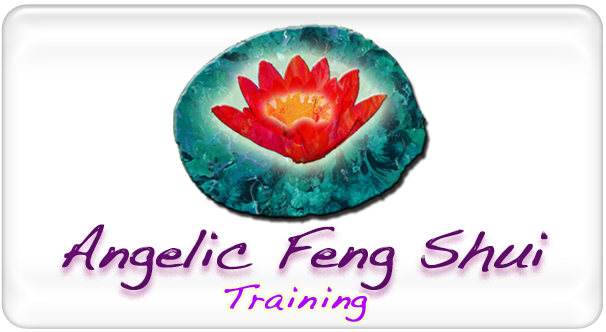 Angelic Feng Shui is a Spiritual Healing and Clearing Modality created by Feng Shui Expert Moni Castaneda (me!) and Vibrational Healer Bill Austin.
Angelic Feng Shui makes vibrational energetic corrections for Feng Shui issues that are hard to resolve by physical means, while also addressing and clearing subtle energetic problems in home, work and outdoors environments.
You also get 2 Angelic Feng Shui Training MP3 Recordings, to help you harmonize your home and your life.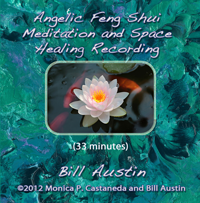 Step 7: Do a Feng Shui Essentials Consultation of Your First Feng Shui Client (Apprenticeship)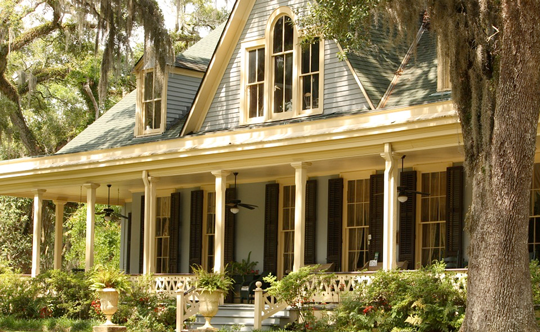 I (Moni) or a licensed Nine Steps to Feng Shui® Consultant will guide you through the Feng Shui Consultation of the home of your first client. This consultation focuses only on steps 1, 2, and 3 of the Nine Steps to Feng Shui System, and it is the type of consultation that you will do most often in practice.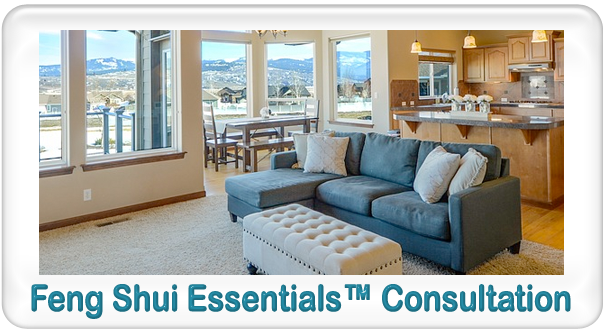 Steps 8: Sign the Licensing Agreement
The Nine Steps to Feng Shui® System is a proprietary method to apply Feng Shui.
To practice it, you need to have a current and valid license.
After you sign the agreement, you will get your certificate as a qualified Nine Steps to Feng Shui® Consultant for Homes.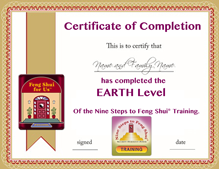 Step 9: Graduate and Get Access to Professional Resources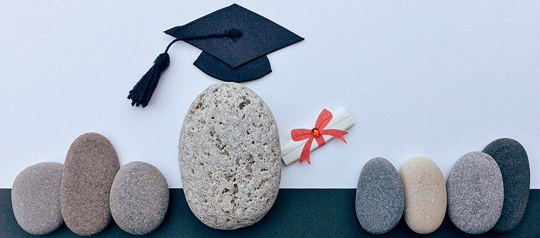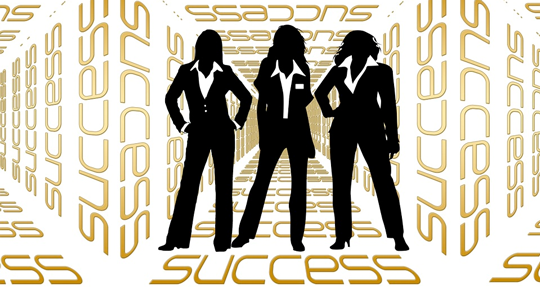 You will get immediate access to:
The course How to Promote Your Feng Shui Consultant Business (a $1800 value)
A private Facebook group where you can get to know other consultants, and get assistance from Moni with difficult cases in the Feng Shui of your clients.
A copy of the app Live Interior 3D for Mac or PC computers, so that you can learn how to draw floor plans and create perspectives of your clients' spaces. It is easy to use, and it comes with great tutorials.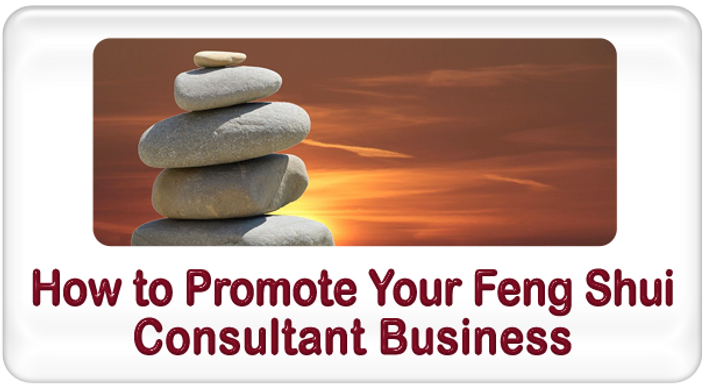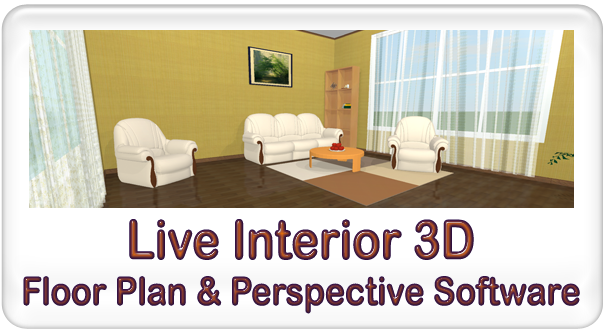 online feng shui consultant training
Save
Save
Save
Save
Save
Save
Save
Save
Save
Save
Save
Save
Save
Save
Save
Save
Save
Save
Save
Save
Save
Get a Free Feng Shui Bagua Map and a 9 Life Areas Test
Get a free bagua map and life areas test, and subscribe to get great tips